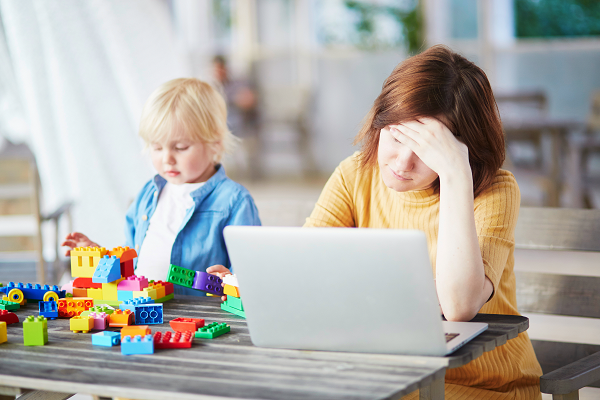 Identifying activities for your kids to do while you're busy with other things can be a daunting task. This is why work-at-home parents need all the help they can get.
A majority of kids lack knowledge of how to engage in solo play. Typically, kids appreciate having access to a daily routine of exciting things to do, but they require gentle encouragement and training. Providing your children with exciting and enjoyable activities helps them extend their attention span as well as experience in keeping themselves busy.
According to Linda Acredolo, a psychology professor at the University of California, play is an important activity during childhood. Although you might regard it as mere child's play, childhood play involves several interrelated undertakings, ranging from problem-solving and learning new skills to mental and physical challenges.
Below are some few things you can do to foster your child's learning.
Stretch Your Child's Imagination
It's been noted that kids who engage in make-believe play are often good at keeping themselves busy according to Dr. Willard. Children typically have their imagination even when participating in boring activities. You could try engaging your child's imagination. Perhaps, you could provide your child with beads and string for making keychain animals. Doing so helps improve your child's ability to count and make patterns.
Introduce technology
You can give your child an iPad for a few minutes and let them play with an educational app. This way, your child can play and learn at the same time.
Letting them occupy their time with mobile apps can provide tremendous benefits. Nonetheless, kids need guidance on the use of mobile applications. For this reason, you need to keep close tabs on how your kids are using or interacting with any mobile apps you choose for them.
Reward Your Kid for Playing Alone
Keep in mind that your kid has many playmates at school. But at home, they are denied this opportunity or only have access to their siblings. This is why your kid may resort to the B word. To resolve this problem, you need to create a plan that lets your kid hang out alone.
Try engaging your kid in activities such as playing Lego, puzzles, or browsing through picture books. You can improve this process by letting your kid come up with his own ideas instead of dictating what he ought to do. Jennifer Kolari the author of Connected Parenting recommends rewarding your kids every time they play alone in their bedroom. For instance, you could go out on a date with your kids.
Be Creative
Often, it seems convenient suggesting activities for your kid whenever they are bored, and they can't seem to come up with something on their own. Note that the most common entertainment platforms teach kids to expect instant gratification. In the short term, these distractions-be it TV, movies, or mobile apps- will keep your kid temporarily occupied. However, in the long term, your kids will become intolerant of quiet moments as they induce hypertensive states. Instead, you should engage your children in summertime long projects. Perhaps, you can encourage them to tend a windowsill, flower, or vegetable garden to occupy their free time.
This article was written by Natalie Bracco from Working Mother and was legally licensed through the NewsCred publisher network. Please direct all licensing questions to legal@newscred.com.