Can You Have the Kids at Home AND a Clean House? My Summer Experiment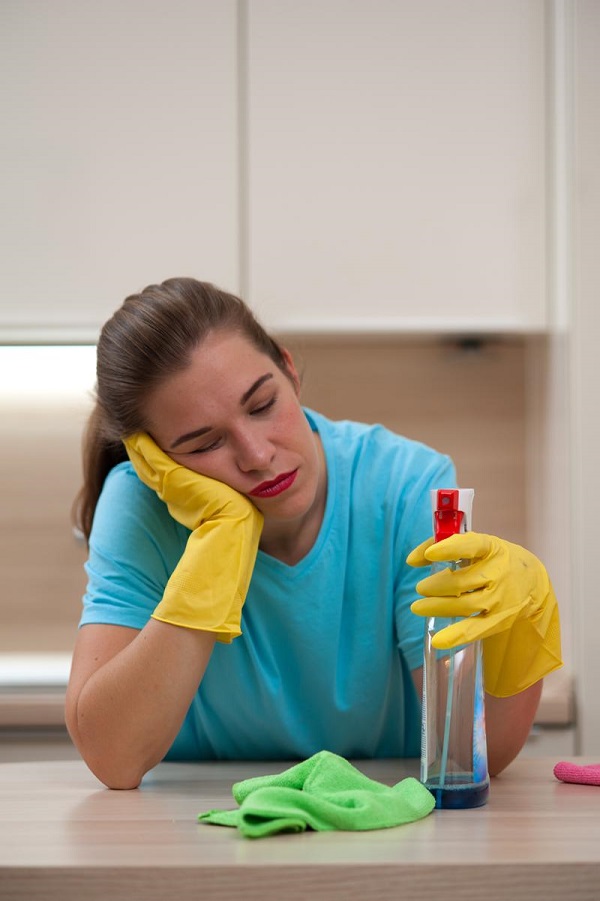 I'll be honest – while I'm super organized in my work life, my home shows a vastly different side of my personality. I am a piler by nature, and while I do work to keep things clean and sanitary, I'm never going to qualify as a minimalist or even as particularly neat. That being said, I love the feeling I get from a completely clean kitchen counter, or a fresh-smelling and laundry-free bathroom.
It's a constant struggle, though, between my desire to have a beautifully clean home and the fact that there are five people actually living here, with work and school and activities and all that those things entail. I love having the house where the kids can spontaneously invite friends for lunch, but they also like to build massive forts and pull out all of the dress-up costumes. The reality of this problem I have is that I've seen other people do it and I know it is possible. So my challenge for this summer is to strike a balance between allowing for all the fun that the time off of school can bring while still keeping a house that doesn't make me cringe every time the doorbell rings out of worry that someone will see my mess. So I'm working on a plan. Tell me what you think.
We love to share favorite products with our audience. We want you to know that we may benefit from purchases made using the affiliate links below.
Wake up fresh every morning.
This one is all about perspective. If I want a fresh start every morning – and I totally do – then I need to plan for that the night before. That means dishes done, counters cleared, and even a spray of some air freshener to ensure a sweet start in the morning.
Work together as a team
Everyone in our home has chores to do. When we all do them it helps to manage the daily mess and keep things in order. It's easy with the flexibility of the summer schedule to let things slide, so I'm going to make an effort to keep things on the schedule in order to keep things in line.
One thing at a time
When my kids were younger I was somewhat good about the idea of introducing one toy or activity at a time. We're going back to that this summer. So if they want to make slime – my least favorite project ever – fine. But they're going to clean up every single thing before they go swimming or start reading or whatever else is next in the endless string of summer activities.
Have the tools in place
One of the keys to getting things done is having the right tools available. That's why I love the delivery options available through Grove Collaborative. I can choose the cleaning and household products that I need and have them delivered to me each month so that I'm always prepared. Right now new customers can get a free kit with your first order of $20:
Free Mrs. Meyer's hand soap
Free Mrs. Meyer's hand lotion
Free Mrs. Meyer's dish soap
Grove Collaborative replaceable head dish brush
Free Shipping & 60 Day VIP Trial
I have to say, the Mrs. Meyers soaps are quickly becoming a favorite and their tub and tile cleaner is amazing!
Set realistic expectations
I know that I can't expect every day to begin or end perfectly. Some days I might have to do more work so that other days I can deal with the other things that life throws my way. But I'm trying to approach this challenge with a positive outlook and recognizing the benefits that keeping a clean house will have for me and for my family.
So – all you readers out there who are better at this than I am – I'd love to hear your best tips for maintaining a clean home!
This article was written by EverydayFamily from Everyday Family and was legally licensed through the NewsCred publisher network. Please direct all licensing questions to legal@newscred.com.