Save Time and Keep Your Family Healthy with These Quick Tips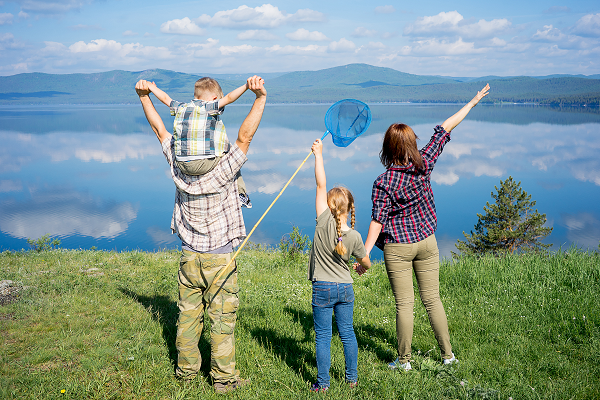 Most moms are aware of the need to keep their children healthy to ensure proper growth and development. However, when the demands of the day limit your time, sometimes being healthy isn't as convenient. When you're at work all day, it can be easy to develop poor habits just to ease the stress. Things like preparing healthy meals, making sure the kids stay active, and even keeping up with doctor's appointments do require a bit of time and effort, but are important. If time prevents you from being able to keep your family healthy, consider these time-saving tips below.
Pick One Day of the Week for Meal Prep
Any mom would agree that when you're pressed for time, one of the most time-consuming tasks is preparing meals for the family. Bogged down by demands from work, household chores, and perhaps running the kids around to their after-school activities, it's much easier to order takeout or grab a kids meal from a fast food restaurant and keep moving.
Though a treat every now and again won't do the kids any harm, often time the quickest meal solutions are the unhealthiest for them. To cut back on time and the number of processed foods and saturated fats your family is consuming, why not pick one day to prep meals? Choose a day where you have the most time and cook all your meals. You can then place them in plastic containers and freeze them for the week.
Schedule Appointments Together
Visiting the doctor periodically – especially during school-age is imperative for children. Annual physicals, vaccines, and shots, as well as other medical services, allow doctors to provide you with the best child development & nutrition resources to ensure your child is developing properly. Doctors can also recommend adjustments in nutrition, supplements, and ways to help your child grow in confidence, like giving your child Healthy Height's nutritional shakes that promote growth in height. Be that as it may, most working mothers are plagued with minimal time off from work. Not to mention, a scheduled doctor's appointment tends to last longer than anticipated, which can cause conflict.
If you work in an environment where time isn't flexible, try to kill a few birds with one stone. Take off one day instead of trying to break it up into hours. Schedule the entire family's appointments for the same day. While it will mean sitting in waiting rooms all day, it eliminates the need to take off several hours every few months.
Work Out Together
It can be tempting to let the kids sit in front of the television or on the computer all day while you tend to the household chores (or take a break), however, too much screen time is detrimental to your child's health. It is important for all of you to get active to remain healthy. If time prevents you from being able to get the kids out, consider working out together. This doesn't mean you have to go to the gym together or sit in front of the television doing exercise video moves either. There are a lot of fun activities you could try indoors or outdoors to get active. Whether you go outside and play basketball or stay in the house and rock out to your favorite dance simulation game, you're moving, sweating, and working out. Not to mention, you're creating fun memories with your family.
Unfortunately, time isn't something we can make more of. All you can do is learn how to make the most of the time you have. If you've been trying to prioritize your family's health, but find time to always get in the way, utilize the above-mentioned tips. They are all convenient solutions that not only save you time but allow you to ensure your family is as healthy as they can be.
This article was written by Natalie Bracco from Working Mother and was legally licensed through the NewsCred publisher network. Please direct all licensing questions to legal@newscred.com.