Getting Your Kids To Brush Their Teeth Appropriately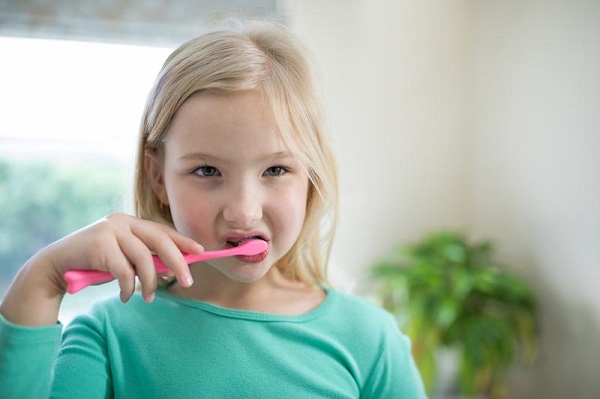 Even though this article was originally written with working mothers in mind, this is great information for all parents!
As a working mother, how many battles do you face with your kids over brushing teeth? Maintaining the oral hygiene and care is very important for both your kids and you. As a mom, you need to take care of yourself and at the same time, set an example to follow. Seeing you brushing your teeth, your kids will follow healthy and hygienic activities. Make it a point to brush your teeth twice a day, after getting up in the morning and before going to bed.
Some more tips to ensure that both the mom and kids have healthy teeth and gums are:
Change brushes regularly: You should not keep a toothbrush for too long. The American Dental Association recommends changing your toothbrush every three to four months. So, as a mother it is your duty to make a resolution to change the toothbrush of the whole family with every season. Check your children's toothbrushes, if these have broken and frayed bristles, then time to let go. When purchasing the toothbrushes, look for the ones with the ADA seal of acceptance.
Brush for two minutes: Make brushing a fun-time for your family. You can share the washroom with your kids and set a time for two minutes. A study says, the average time the working moms spend on brushing is 45 seconds. So, distract the 45-second rush by brushing together with your kids for two minutes, twice in a day.
Be gentle with the teeth: Do not brush too hard otherwise it might damage the gums. A gentle brush to remove the leftover food that bacteria loves to eat is enough. Practice proper brushing technique: You should first place the toothbrush at a 45-degree angle to the gums. Then gently move the brush back and forth in short strokes. Then, brush the outer surface, inner surface, and the chewing surface of the teeth. Lastly, clean the inner surfaces of the front teeth then tilt the brush vertically and do quite a few up and down strokes.
Store the brush properly: Make it a habit to store the toothbrushes upright. You can buy a toothbrush holder for the family and let the brush dry in the open air. You should not keep your brush in a closed container, where there is more opportunity for the germs to grow.
Do not brush right after you eat: If you feel like cleaning your teeth after drinking or eating, then you should wait at least for an hour before brushing. While you are waiting to brush, you can drink water or chew ADA approved sugarless gum.
Following these tips, you can ensure dental health for both your kids and you. Clean and healthy teeth give you the radiant smile, which keep you going both in the workplace and at home. This can even save money as dental work can be extremely expensive. Do not put yourself in a poor financial situation due to lack of personal hygiene with both your children as well as yourself.
This article was written by Natalie Bracco from Working Mother and was legally licensed through the NewsCred publisher network. Please direct all licensing questions to legal@newscred.com.