Want to Boost Your Child's Health? Make These Easy Swaps Today!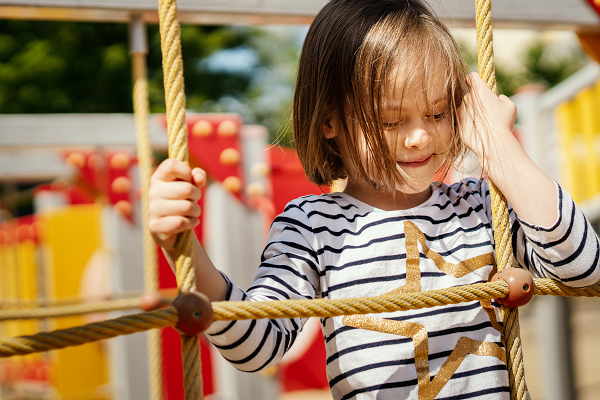 As a parent, you probably spend a lot of time thinking about how to help your little one grow up happy, healthy, and strong. Sometimes though, despite our best intentions, our kids can form habits that aren't the healthiest. Whether grandma has your little one hooked on sweets or business forces you to hand over the iPad while you finish cooking dinner, it's easy for your tot to form habits that won't serve them well in the long run.
Developing a love of physical activity, a taste for fruits and veggies, or a desire to spend time reading can impact them for their entire life. Check out the health swaps below to find out how to easily bring health habits into (or back into) your little one's life.
Swap juice for water
While most kids do enjoy the taste of juice, the American Academy of Pediatrics now says that little ones simply don't need it. Besides adding lots of empty calories to a child's diet, filling their tummy with juice can make them feel full and less willing to eat nutrient-rich foods. Make the swap by diluting your babe's juice with increasing amounts of water until they're drinking 100% water again.
Swap cookies for fruit
Many parents offer cookies, chips, or snack crackers as a first option when their little ones complain of hunger. Instead of offering these sorts of snack foods, consider offering fruit instead. Not all kids like all fruit, but many find the (naturally!) sweet taste of apples, grapes, or melon to be delicious!
Swap screen time for play time
There's plenty of evidence that kids who spend too much time using screens struggle in ways that their screen-free peers don't. Consider offering your child engaging activities that don't involve a screen. Many kids enjoy arts and crafts, listening to audio books, or flipping through their favorite books.
Swap indoor time for outdoor play
One way to get kids moving is to get them outdoors. Because of the limited space indoors, many indoor activities are somewhat sedentary. By moving playtime outdoors, you'll be giving your child the physical space they need to run, jump, and play!
This article was written by EverydayFamily from Everyday Family and was legally licensed through the NewsCred publisher network. Please direct all licensing questions to legal@newscred.com.