Parents Are Sharing Their Best Hacks For Streamlining Their Morning Routine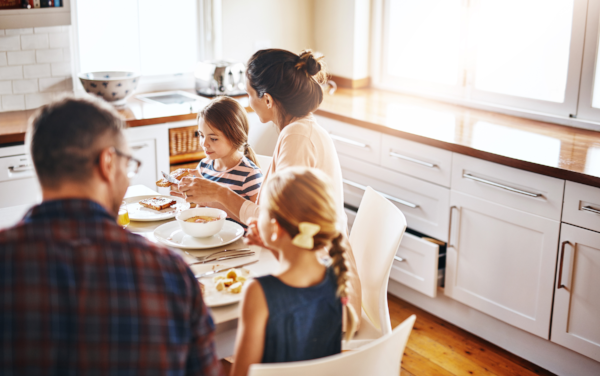 Because nobody wants to be completely stressed out that early.
Between getting yourself ready for work and getting your kids ready for school, mornings can be a real nightmare for parents. But as one mom on Reddit shared, even small shortcuts can help make a world of difference.
In a thread on the r/Parenting board, user sandarthegreat posted her tip for freezing pancakes in advance to make breakfasts simple and easy. The mom also asked other parents to share their best hacks for streamlining their morning routine. "Now that I'm a single parent, I need all the help I can get," she wrote. "Parents who've been here before, what are the tips and tricks you can't live without? What is something you wish you'd known? What's one thing that always makes your mornings run smoothly?"
Fellow parents then replied with their own smart strategies to minimize the pre-work madness. Here are some of the best pieces of advice from the thread:
Give your kids more responsibility.
Take a tip from boxers.
Have your kids race against a song.
Defrost breakfast AND lunch.
Plan a "menu" for lunches.
Take care of as much as possible the night before.
Start the week on a high note.
Skip PJs.
Trick your kids into eating healthier (and quicker).
Meal prep for the whole family.
Have all of the small tasks taken care of.
Get a head start on your kids.
This article was written by Joseph Barberio from Working Mother and was legally licensed through the NewsCred publisher network. Please direct all licensing questions to legal@newscred.com.