3 Secrets to a Stress-Free Dinner When No One Likes the Same Food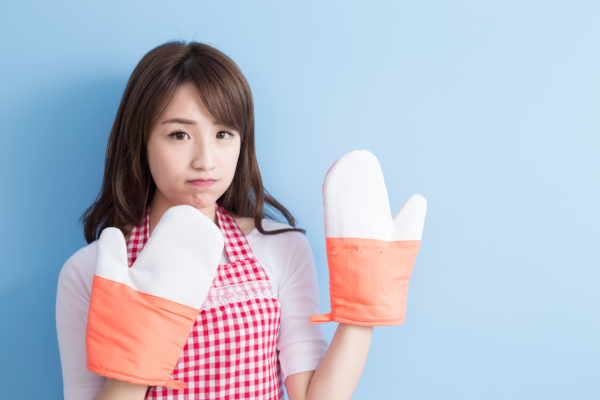 Because your kitchen is not a restaurant.
Working moms barely have time to coordinate one meal for everyone in the family let alone multiple different entrees to please everyone's palate.
Currently, in my extended family of eight, we have one who doesn't eat anything with a face, one who is cutting down on carbs, one who loves meat but hates seafood, one who will not touch anything with cheese, one who will not eat vegetables or beans, one well-rounded individual, and two babies, who primarily eat toast with various toppings.
And we're not alone. There's a cultural shift afoot that can largely be attributed to a growing "restaurant mentality," says Anne Fishel, Ph.D., co-founder of the Family Dinner Project, author of Home for Dinner, and an associate professor at Harvard Medical School.
"Americans eat at least 50% of their meals outside the home," says Dr. Fishel. "We've come to expect that we can make individual choices at home just as we can at restaurants. I think of this as the Starbucks phenomenon—'I'll have a triple soy latte and she'll have a cappuccino with lowfat milk.'"
Although multiple studies have shown that eating together provides profound health and psychological benefits, it's becoming increasingly difficult to get your group around the table when everyone wants or needs to eat something different.
Kids aren't trying to make your life harder, says Dr. Fishel. "Food preferences become expressions of identity, particularly around adolescence when they experiment with veganism or as when my boys suddenly started to want to eat meat when I mainly produced vegetarian meals."
Trying to understand your family's food preferences can help lessen feelings of irritation, but it still begs the question: what's a time-crunched and increasingly frustrated cook to do?
Dr. Fishel suggests the following time-saving tips to help families with diverse food preferences sit down together without forcing anyone to morph into a short-order cook:
1. Create build-your-own main dishes.
Customize add-ons around one main centerpiece—tacos, fajitas, pizza or flatbreads, pasta or salad, for example. Toppings can be prepped and frozen in advance or buy them pre-prepped, such as chicken or shrimp from the prepared food aisles, pre-cut vegetables, pre-shredded cheese, store-bought or frozen servings of sauce and packaged nuts and cheeses. The idea is that the main cook only has to come up with one central dish. Added bonuses: there's only one pot or sheet pan for quick cleanup and smaller kids are likely to eat more when they are part of a fun process.
2. Agree on three go-to meals that everyone can eat.
These do not have to be favorites, but if it shows up for dinner, people will eat it. This list will need to be renegotiated periodically as kids' food preferences are constantly in flux.
3. Share the cooking duties.
This way the vegan in the family, for example, gets a turn to show off a dish one night a week—say, brown rice and vegetables. Then, the main cook just has to make fish or meat, but the side dish is done.
Dr. Fishel also advises families to remember that "the benefits of eating together don't come from the food that is served. The benefits come from creating a warm and welcoming atmosphere at the table."
This article was written by Amy Fries from Working Mother and was legally licensed through the NewsCred publisher network. Please direct all licensing questions to legal@newscred.com.