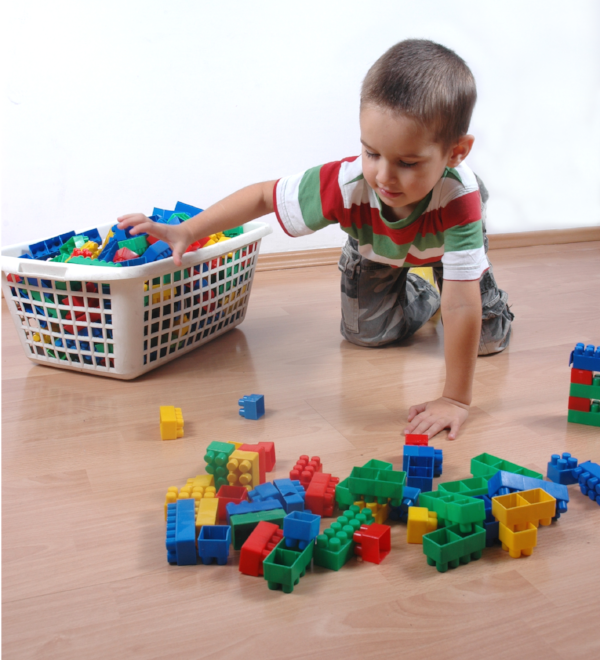 It also teaches your kids an important lesson.
Elf on the Shelf has become a polarizing holiday tradition for many working moms. Yes, it's cute and gets kids excited for Christmas, but it's also a pain to change the elf's position every day. That's why we love this popular elf idea that keeps things simple for parents and even helps cut down on clutter around the house.
A photo of the genius hack went viral after it was shared on Facebook last week. The picture shows the famous elf perched on a Christmas tree holding a sign with the message, "You got to give to get."
The sign continues to explain to the kids that their elf "Trixie" is going to be collecting toys to take to the North Pole this year, and they will be given to other kids in need. The parents also put a basket under the tree for the kids to fill up with old toys they don't use or want anymore.
The hack is perfect for parents who are desperate to get rid of rarely-used toys that take up space—especially since the holidays are sure to add more to the collection. While some kids may normally be reluctant to part with them, they are unlikely to say no to the elf who is delivering a message from North Pole. You can encourage your kids to get rid of clutter without dogging their footsteps up or doing the work yourself.
In addition to clearing up some room in your home, it also helps teach your kids a lesson about giving and helping others. It may even inspire them to volunteer toys to be donated to needy children all year round.
Since it was posted on Facebook last week, the photo has been shared over 158,000 times and has received thousands of comments from parents who are in love with the idea. Unfortunately, the person who first shared the photo doesn't know where it originated, so we can't extend our thanks to the savvy mom who came up with this novel hack.
It's also worth mentioning you can use this trick to avoid coming up with creative ideas for rearranging the elf every evening. Just set a deadline for donations and keep him posted all season long. Now that's what we call a win for everyone involved.
This article was written by Joseph Barberio from Working Mother and was legally licensed through the NewsCred publisher network. Please direct all licensing questions to legal@newscred.com.