5 Tips for Teaching Your Children What a REAL Hero Looks Like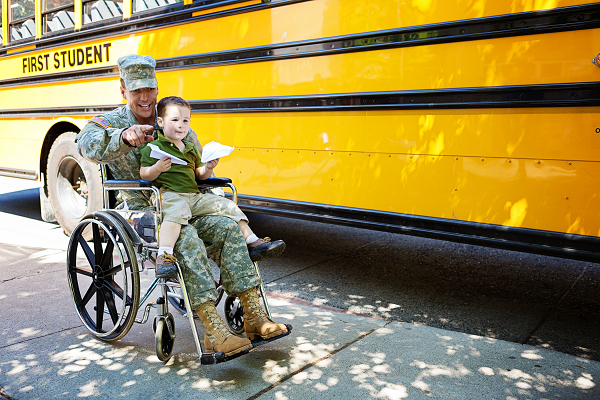 It can help them build up their own self-esteem and self-worth.
Mentors and role models, we all know, serve great value in our lives. They teach, inspire, excite and support us.
Sometimes, however, our culture's obsession with celebrity and wealth can create an environment where children are choosing their heroes or role models based on status or power.
That's why I wrote a book to help children identify positive role models who will empower them to be their best, The Hero Book: Learning Lessons from the People You Admire. We need to help children think about what makes their 'heroes' admirable; encourage them to seek out positive role models whose examples will provide positive guidance and empowerment; inspire them to emulate the traits and actions of those they admire; and strengthen their self-esteem by showing them all the admirable qualities they possess.
Here are some top tips on helping your children find positive role models:
1. Turn it upside down.
When you talk to your children about their heroes or role models, get them thinking first about the qualities and traits that they admire in people; that way, they'll begin to view people through the lens of those qualities that they find inspiring.
2. Talk to your children about your role models, and, when you do, be sure to highlight WHY the person is your role model.
Mention the qualities that inspire you—like the person's kindness, integrity, hard work and courage—so that your child can see that heroes might be well-known people, but can also be people who they see everyday who act in ways that inspire others.
3. Show them they are heroes too.
Once you've shown your children that people can be admired for their qualities and characteristics, it's then easy to let them think about the great qualities that they possess—helping them to build their self-esteem and sense of self-worth.
4. Show them how they can learn from their role models.
Now that they've thought about the qualities they admire in others, who they choose as role models, and what they like about themselves, you can explain to them the best way to show you admire someone is to emulate the things you think are great. For example, if they admire someone for being kind, suggest they think of some kind things they can do. If they admire someone for being talented at a skill, have them think about a skill they want to be good at, and how they plan to practice and work hard to improve it.
5. Plan a HERO party and make it fun.
There's a free parent's guide that offers activities for planning a children's party that inspires children to think about role models and celebrate the hero inside themselves.
This article was written by Ellen Sabin from Working Mother and was legally licensed through the NewsCred publisher network. Please direct all licensing questions to legal@newscred.com.