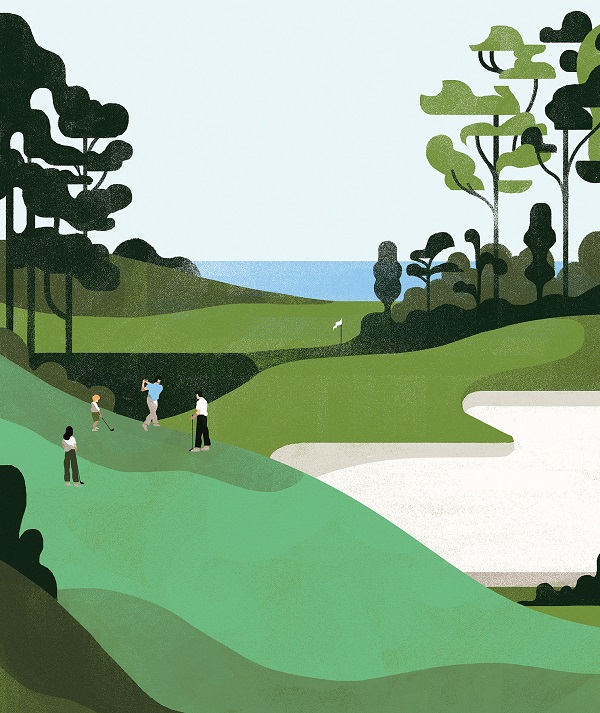 We can't add hours to the day, but we can share these tried and tested ways to fit in much-needed time with your besties.
"I'm teaching my kids how to play golf, partly because I love golf and my friends love golf. I have two boys, who are 11 and 6. I'm friends with my kids' friends' parents, so when we get together, it's like killing two birds with one stone. We plan events that include the entire family, like going to a ball game or a kid-friendly concert. We'll also take trips with friends and their families and rent a house. Those kinds of trips really create quality time together."
—Mark Choey, 47, cofounder, partner, and CTO of Climb Real Estate
"I have been traveling a lot this past year, so I post on Facebook where I'll be and connect with people that way. Sometimes I'll send calendar invites to friends about meeting up. It helps because we're all so busy. But it's also good to be spontaneous and not always plan ahead. I'll message 10 friends on Facebook to see if anyone wants to go to dinner. I think it's important to do this kind of thing on a regular basis—otherwise I just blink, the whole year goes by, and I've lost touch."
—Suz Somersall, 34, founder of KiraKira3D
"Now that my kids are 11 and 14, I find many friends through them. It's important to have that network of people you trust with your kids. I'm driving a lot of carpools, and there's homework, so the evenings are pretty tied up. But on the days I work, I try to see a grown-up at lunchtime. Or we'll meet and go for a walk, or I'll exercise with them on my days off."
—Desiree Botkin, 48, briefing attorney for United States District Courts
"My family life just went into overdrive because we recently had twins and already have a 5- and 7-year-old. Having a set event helps make time. I used to organize a Dads' Drinking Club as a way to meet new people; we'd gather once a month at a local bar. Now, every month or two, my friends and I play poker. One of the biggest sources of marital disharmony I've observed is an imbalance in time with friends. So I make an effort to schedule something to take the kids to so my wife can be with her friends. I think that makes our relationship happier."
—Rabindra Ratan, 36, assistant professor of Media and Information at Michigan State University
"I think you have to prioritize time for friends and not feel guilty about it. Thursday works best for my schedule, so I have a goal to meet a friend for dinner and drinks every Thursday night. Seeing a friend shouldn't feel like a guilty pleasure; it's a really essential part of life. I think it's important for women in particular to look at friendship as something that feeds your life and your business. It's one of those things that make you better at everything else you do."
—Robbie Hardy, 70, author, mentor, and cofounder of Lessons Earned
This article was written by Jane Porter from Real Simple and was legally licensed through the NewsCred publisher network. Please direct all licensing questions to legal@newscred.com.