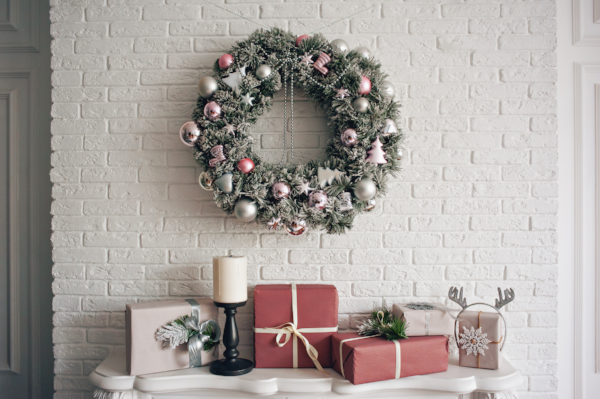 Create Calm.
Daze. Do you ever find yourself in a daze during December days? I call in the Holi…daze. I have found myself, dazing out the window…worrying. At times, I have found myself paralyzed.
Dependent on how you celebrate December and what you choose to put on your 'to do list', chaos may be created. I am challenging myself and all of you to choose to create calm. My 2017 mantra is "Create Calm". I strive for this daily and don't always succeed-but, I will continue to try and try again, like the "Little Engine that Could" because it finally did, right?
Create Calm. Calm may help our creativity, our circle of trust, our clarity. We are all balancing chaos during December: the holiday gatherings, school activities, shopping, working on year end deadlines, but…we don't have to make lunches for kids for 2 weeks? That's cause for decking the halls! I plan for December Days every year and it still hits me hard. So, I'm leaving you with some "how-to's". Here are a few tips that I try and follow during this month (hoping they are helpful):
1 . Lists Santa isn't the only one who needs a list this time of year. If you don't celebrate Christmas, it's all good (said in the Pete the Cat-like voice). This is a time of year for fellowship, spending time with family and friends. Every night, I re-write my list of what I WILL do (include breaks, workouts, what you will eat, etc…every detail). In moments of chaotic craziness, this will act as your guide book when the "December Daze" decks you.
Keep it Real. Will you really be able to accomplish all you have listed?

Forgive and Forget. Forgive yourself or having the move a few things to the next day or 2 on your list and the hard part, FORGET ABOUT IT.

Have fun. Focus on Friends & Family. Phones forgotten. The holidays equal fun. The definition of holidays is not to be in your 'holidaze'. We've all witnessed or felt "dashing. dashing"-not through the snow, but through December. By creating calm, let us tattoo the traditions and thoughtfulness from the top of our head to our toes. Traveling through and really practicing playfulness, peace, and presence.
How will you create calm during December? Can you do it? I think you can…
This article was written by Rachana V.S. Garg from Working Mother and was legally licensed through the NewsCred publisher network. Please direct all licensing questions to legal@newscred.com.